I came across this tag from Jade's blog  Book Muffin and I had to give it a shot. The original creator of the tag posted this on YouTube.
How do you decide what book to read next?
It depends on what's on my TBR list, but honestly: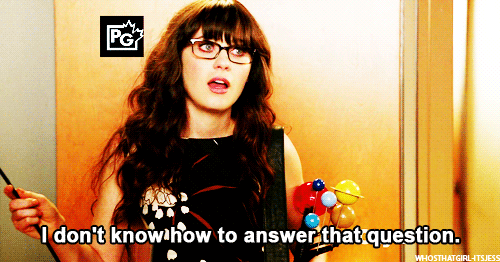 If you're not enjoying a book, do you DNF it, or do continue to the very end?
I continue to the very end. I have written a few books and I know the process of writing, so, if I am not enjoying the book sometimes I set it aside and return to it when I can, but I always finish books because someone went through a lot to get it done. I'll admit that some BDSM novels always seem too much for me to handle and with such, I steer clear.
You're behind on your Goodreads Reading Challenge, and the end of the year is near! Do you accept your fate or try your best to catch up?
I've never fallen behind on my Goodreads Challenge. I've however gone beyond the limit by 20 or 30 books. 🙂 No kidding- see for yourself here
The covers of a series on your bookshelf don't match, what do you do?
It's okay, this does not bother me.
It's their sizes that get to me and sometimes I want to slap the book publishers to get them to stick to one book size so they can align perfectly on a bookshelf!
Who do you turn to when you need to complain about a bad book that everyone else seems to like?
Peaches. He's not an avid reader but when I rant, he seems know where I'm coming from always finishing by saying "so that means that I should not talk about that book or suggest it to anyone as a gift, okay."
You're in public and you're about to start crying over a book, what do you do?
I cry.
I have cried in matatus and buses and with public transport I'm always seated at the back by the window looking out and crying my heart out.
The next book in a series has just been released, but you can't remember a thing about the last book! Do you re-read the first book, look up the synopsis or just pretend you remember and read the sequel?
I re-read the first book, of course!
No one is allowed to borrow your books! How do you let them down gently?
No one is allowed to borrow my books or torture them with soup stains, coffee stains, tear stains and unacceptable bookmarks!
How do you get over a reading slump?
I read a romance novel!
Here's the thing about the romance genre: you'll always find a free book to read on Kindle! Wherever you are, if you have an eReader and internet connection, you can download a romance novel, read it in one sitting and you're out of that slump!
All of your highly anticipated books are being released at the same time! Do you buy them all, or prioritize some over others?
I've read so many ebooks this year. If you'd have asked me this last year, I'd have said 'buy them all.' However this year, I downloaded samples on Kindle and chose the books I'd read based on the first sample chapter I'd read.
Once you've bought those highly anticipated books, do you pick them up straight away, or surrender them to your shelves for a year?
I pick them up straight away.
So, there you have it! I'd love to know your answers to the Reader problems, so share widely.