Hello World, so, today I want to talk about romance novels! Yes, wait…have I lost a couple of people? I promise not to truly bore you. I'll do so without a doubt, but even when I do, simply roll your eyes and read on- but have you noticed that romance novels can make you believe that falling in love is like being dipped in nectar?
And why is it that the guys always know just what to say and do to make the women swoon? We haven't talked about the curvy descriptions in BBW books because the gods of Literature know that I have always found such descriptions worthy of an IG post!
So, let me tell you what happened to me yesterday. I was working on some reports when I thought why not log into NetGalley and see if they have new books that I could read.
I log in and go to "Find Titles" and since I have a 10 minute break, I simply go to "Read Now" and bham!
The gods of Literature approved and I got the book. I read the first part of the blurb:
Nikki Elliot is running out of time. After a season and a half of struggling to rebuild her racing career thanks to a near-fatal accident, she is faced with the ugly truth: it's going to take a miracle to make her lifelong dream of racing in Formula 1 a reality. The trouble is, Nikki doesn't believe in miracles. When Fate sends her help in the form of a quiet, sexy mechanic, however, Nikki realizes that miracles do happen: the ones you hope for and the ones you least expect. But just as things look like they're falling into place, Nikki discovers that miracles come at a steep price.
So, the heroine's Nikki and the "Quiet, sexy Mechanic" is Jake. Right, this sounds interesting…
Jake's the guy who found his mom with her wrists slashed in their house. He's the guy who hated his Dad for being a Mafia boss and got into trouble so much so that he changed his name! He's also the guy who's out of prison for assault (he had to defend his mother's honor by beating the vile out of his stepdad's mouth) and he can't get custody of his younger brother, Dario, because one thing's certain, Jake can't keep cool! He comes home, finds out he's been robbed. Hooks up with some girl-Angela (she's trouble on legs) then finds out that he'd be working with 'the Nikki Elliot' the girl he's been crushing on for years!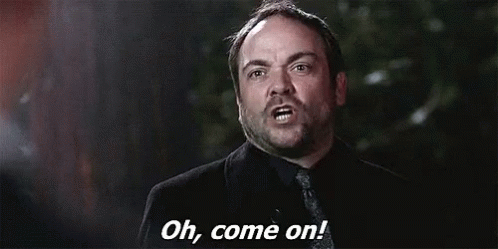 And before you hate me for spilling so much tea! Listen to this…they are freaking Italians!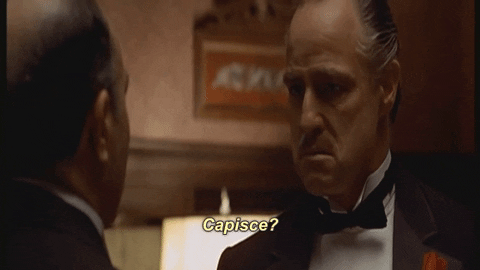 They both happen to belong to two of the most powerful Mafia families, and since both of them changed their names, it takes one temperamental buff- named Damon, to unravel the mystery and while at it, help Nikki find out who's out to end her life!
Now, I don't know why authors can make readers swoon because the Italian phrases that were thrown here were enough to make me sit down and drink three cups of tea and then some Fanta BlackCurrant. (Coglione, tesoro, La pormetto,Dio mio, Solo tu per sempre)
What would a romance novel be without the chemistry and the heat? This has lots of it but what struck me Jake's reluctance to act on his instincts and the welcome invitations he got from Nikki. I was so frustrated at some point that I screamed "Come on! Dude! Go get her and quit selling yourself short!"
The writing is simple and the dialogues interesting. I do however noted that there were characters that were forgotten about so fast I couldn't help but feel that they were poorly discarded. In this case, it's Nikki's brothers.
What would big brothers be without their little brothers? In this book, Dario's the younger one but he's also the one to speak up when Jake can't. When he meets Nikki, he starts:
"I was right," he said, eyeing her.

Nikki arched a brow. "About what?"

"My brother…He's crazy about you. He has been since you guys started working together."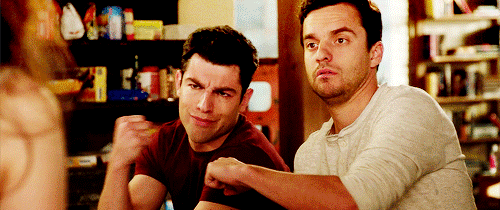 So, I get it that this book is the first in the series. I also get that it's categorized as New Adult/ Romance but my two-cents believes it should go for at least $1.99 but hey, I'm just a reader who got the chance to enjoy this book and talk about it.
PS: All GIF's courtesy of Google Images
Here's one for you:
---
Prove my fan-girling wrong: Get the book on Amazon today it's $0.99