Are there things you wished you always had in your bag?
They may be things you have but just don't always carry them around or they could be things that you do not have but wish you certainly did. I have shared what's in my bag before and thought why not share the 10 things I wish were always in my bag:
1. An extra vest. I am not a sleeveless kinda girl, but of late the heat in Kisumu has me seriously considering a wardrobe change mid-work.
2. My antiperspirant.  Look I believe in applying this stuff once, but sometimes when I see the patch of sweat on my t-shirt, I wonder what I'd be able to do with this in my bag.
3. A pair of flip flops, because hey, I am all about being laid back.
4. A platinum card. Now, who wouldn't like access to cash that they could spend once or twice on themselves without having to make a mental note of how much goes to what and what?
5. Enough space to carry everything in my bag without being weighed down by it. I need a bottomless bag, like the one that Mary Poppin's had.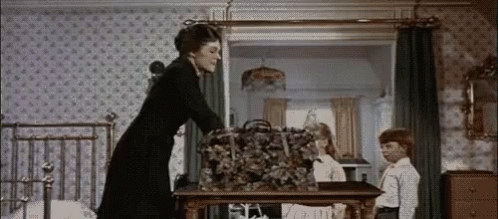 6.  A first aid kit. I just saw that the one I want is the size of my lunch box and goes for Ksh. 1295. I've got my eyes on that one!
7. Thermos Mug/ Cool portable flask. Look, I am all about my coffee, I'll have to invest in this. I got one from my Mom for my birthday last year, it's a cool 500ml black flask, but you know the gods of sheer sleek design be tempting us mundanes on Supermarket shelves. The one I am visualizing as I type this costs Kshs. 1345, so I'll keep that in mind too!
8. The mute card. Have you ever wanted to mute people for saying something outrageous in public? I need a 'disappear card' too for all those trolls on social media.
9.  Sunglasses (look, I don't own a pair, and I am thinking of getting one)
10. Food Container that has fresh fruits. Look, this is just my way of admitting that I am weird, because I am the Queen when it comes to freelancing. No, I do not mean work when I say freelancing, but I can eat while running, sprinting, walking, in a matatu, just snacking! So, this container wish is all about trying to act composed.
---
What are some of the things you wish were in your bag?