Stardust,
I come to you in words, a whisper in the evening when the clouds hover to usher in the dusk.
The sun has not beheld your countenance for two days, and she knows even that is a century…so she shines upon me, summons me out of my hiding to reach out to you.
You once said, "I hate flowers, they're beautiful one second and dry up the next. If I could find whoever invented vases I would slap some sense into him…they never keep the flowers fresh!"
"How sure are you that it's a man?" I asked.
"Most of the stupid things we see are invented by men…trust me."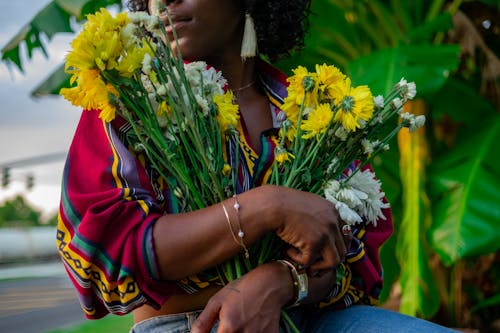 So, I pretended to do just that and watched you cloud your pain with anger. Your friends thought you were being a jerk and they called you out on it, until you simply shook your head and said "The old man is dying, prostrate cancer, stage four or something…he wants to see me."
It was then that they knew.
I am a choice you made Stardust, but the men around you- Mark, Matto, Jim, George and Stano…are your family, the ones who know how much is too much for you, the ones who looked at you and told you to secure the bag when they met me. Yes, I know they pushed you to apologize…Stano can't keep a secret where chapatis are involved!
It's been two days Stardust and you are doing what you do best. You are walking into the dark void that's your pain and no one's invited, not even me.
There are some trips I can never make for you…and had I something akin to Ariadne's thread I'd give it to you so you could find your way back to me…and even that would take a while.
You've got to want to come back.
You've got to want it all…the pain and the pleasure…until then Stardust, I hope my words reach you.