You and I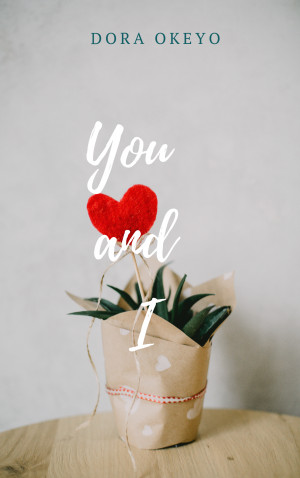 Download a free copy: here
Killing Trees
A short story: download a copy Killing Trees
The Place You Call Home
Sometimes the place you call home, is the one place where you are not welcome.
When Maria, asks about her home and her people, it comes off as a child simply being curious, but to the one who hears this, it is more like wandering in the dark.
Download a free copy: here
Roses and Lies

Allan is an advocate in Nairobi. He finds himself in a world where the truth is hidden along the corridors of justice. As years go by, he rises the leadership ranks and is admired by his constituents. However, his wife, Pamela knows one thing about him: he gives her a rose for every lie. Question is, who is counting? Download a free copy here
Mist
Rose's life is perfect: rich husband, two kids, great job and a great body. However, Rose knows that money cannot replace desire, neither can it replace love nor life.
She gets a call informing her that her husband is dead.
Will his secretive and rich family let her know the truth?
Grab your free copy now, click here 
21 Days
This is the story of Jack and Zora and their journey towards love and the decisions they make each day, with all the days leading up to 21 days. To download it, click here. 
I Love you this Much
How much is enough? How can you measure love? This is a story about friendship, love, expectations and time spent in cafes, as told by Leila (PS: She's a smart mouth, and she knows it!) With over, 12, 000 downloads, this book is quite a treat!To download your copy of "I love you this much," click here
The Single Diaries
Agnes is twenty seven years old, she's single and lives in Nairobi. Together with her five friends, the six girls are either up to no good, or spend so much time taking about love and Mr. Right, until she meets- The Grinch next door.
You can download your free copy of "The Single Diaries" here.
N/B:

To get more free ebooks, simply visit my smashwords author page and select a title and it's your's to read.

You can access my page here