"I thought about you today Love," you say…and I sit up on the bed. It is raining outside.
I have no plans of leaving neither this bed nor the house. So I ask, "really? how come?"
You laugh.
It's always the laugh that gets me Stardust. You clear your throat and I hold onto the phone, pushing it as close to my ear as possible so that your breathing is one with mine.
"I was visiting a flower shop today, working on some financial plans for a client and I stepped into his greenhouse and there were petals on the ground, many colors, different petals I think, red, yellow, pink, some even brown and as I followed him to the back where his office was located all I could think about was you."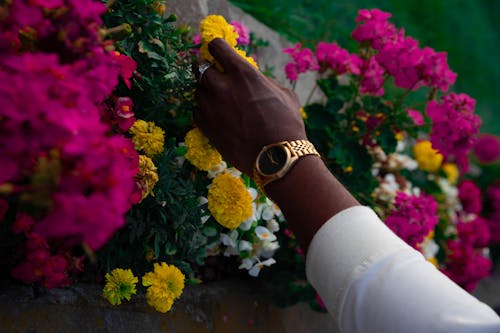 "You saw petals on the ground in some greenhouse and thought of me?"
"Oh, you are milking this…I miss you."
"You are deflecting."
"No, I am measuring my words Love, with you, the less I say the better…why is it that I still say so much while you only ask questions?"
"Do I?"
"See! That's what I'm talking about…right there, look, I miss you and this climate change drama is not helping, these heavy rains and stuff! Being here reminds me of you Love, guess, you bloom even when it seems like you shouldn't and you don't mind shedding a few petals so you can make the ground a beautiful place for those who come your way, heaven knows I'm one lucky pig!"
I smile and I know you do too because you laugh, and there's a long pause…before you say "take care of yourself Love, I've got to get back to work."